Practice paper
Finding synergy in diversity during interprofessional team-teaching
Advances in Online Education: A Peer-Reviewed Journal, 1 (3), 219-232 (2023)
Abstract
Co-teaching is, at its best, a rewarding and, at its worst, a highly stressful endeavour. This is especially true when two newly acquainted colleagues from vastly different backgrounds and different environments are thrown together to co-teach a new course, at an unfamiliar institution, in a new country, mid-COVID-19-pandemic. This leads to interesting conversations, challenges and opportunities, resulting in valuable lessons that can be used in a variety of educational settings. In this narrated single case study we analysed the brutally honest reflective reports written by the authors of this paper. The authors made use of an autobiographical writing style for data collection and reporting. Using grounded theory and Braun and Clarke's thematic analysis methodology, we identified six themes with subsequent sub-categories from these reflective reports. The themes varied from deep personal emotions and feeling, spanning the emotional spectrum of guilt and irritation, to the opposite side of the spectrum of patience, back-up and safety-nets. Other themes that emerged focused on organisational components, role differentiation, relationships and experiences, then, not surprisingly, the added value for the students. This paper ends with practical tips for novice and established lecturers who want to dip their toes into this interesting but rewarding whirlpool of team-teaching. It further contains suggestions on how to exit (or continue) this endeavour with your sanity intact, happy students and new professional relationships forged.
Keywords: co-teaching; diversity; team-teaching; reflective analysis; university teaching; professional relationships; student experience
The full article is available to subscribers to this journal (subscription is free).
Author's Biography
Irene Lubbe is an educationalist, researcher, workshop facilitator and conference presenter with a passion for alternative teaching, facilitation and assessment. Irene holds a PhD and MEdu in higher education studies and has worked as a senior lecturer in South Africa and Europe. Believing that learning should be engaging, fun and authentic for the student, she guides PhD students and faculty members in exploring exciting and alternative ways to facilitate learning among their students and to create alternative methods for students to showcase application and mastery of newly acquired knowledge and skills. She further combines her passion for alternative teaching and assessment with the scholarship of teaching and learning (SoTL) and focuses her research projects on SoTL with the aim to involve faculty members in SoTL activities and collaborate across departments, institutions and continents. Irene often participates in conferences as a presenter or workshop facilitator.
Yurgos Politis has an MA in education and a BSc in physics education, which included Initial Teacher Education in year 4. His research interests since then have been diversified and cover areas such as inclusive education, adult education, lifelong learning and higher education. Yurgos has been involved in international, inter-disciplinary and collaborative research projects, including EUROAC, UNIBILITY, COMMIT, ERSALE and Inclusive Learning. More recently, he held a Marie Curie Fellowship, which entailed a two-year visiting scholar period at Michigan State University. That project explored the use of virtual reality for conversation skills training, initially with young autistic adults. Yurgos is currently working on a project on the genderness levels of a science textbook in the second level Irish education.
Citation
Lubbe, Irene and Politis, Yurgos (2023, March 1). Finding synergy in diversity during interprofessional team-teaching. In the Advances in Online Education: A Peer-Reviewed Journal, Volume 1, Issue 3.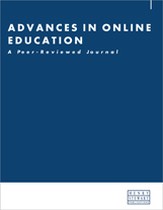 © Henry Stewart
Publications LLP