Practice paper
Sustainable finance statistics: Progress, challenges and leveraging digital tools
Journal of Digital Banking, 7 (3), 198-214 (2023)
Abstract
Sustainable finance has attracted increased attention in recent years, and, in turn, the availability of relevant data has become a primary concern. What is currently unclear is how to set up adequate statistical frameworks, to address the associated challenges while benefitting from emerging new opportunities. Given their dual role as both compilers and users of official statistics, central banks are particularly well placed to contribute to these topics. Their experience suggests that making further progress calls for, first, understanding the importance of environmental, social and governance (ESG) issues for the conduct of economic and financial public policies and, second, carefully taking stock of the important statistical compilation initiatives already in train. The third step is to identify sustainable finance information needs and address the related data gaps. Lastly, there is value in leveraging the various opportunities provided by alternative data sources and technology innovation, including through the offering of new digital tools. This paper analyses central ESG issues.
Keywords: sustainable development; financial statistics; policymaking; international statistical cooperation; innovation
Author's Biography
Merve Artman is Deputy Executive Director at the Data Governance and Statistics Department of the Central Bank of the Republic of Türkiye. She is responsible for the Central Balance Sheet Office, the in-house credit risk assessment system and the early warning system for non-financial companies. She has a bachelor's degree in Economics from the Middle East Technical University in Turkey and an MBA in Corporate Finance from Boston College, USA. Merve represents Turkey in the European Committee of Central Balance Sheet Data Offices (ECCBSO), the Irving Fisher Committee (IFC), and chairs the ECCBSO Financial Statement Analysis Working Group dealing with common microeconomic research on nonfinancial entities in an international setting.
Pierre Bui Quang joined the Banque de France in 2014, where he worked as a statistician in securities statistics and external statistics. He is now Deputy Head of the Non-banking Financial Statistics Unit, responsible for investment funds, insurance and securitisation statistics.
Jakub Demski is Principal Data Scientist at the Bank of International Settlements (BIS), which he joined in 2009. He has worked in various areas of statistics and analysis, including on BCBS quantitative impact studies and international banking statistics, and is currently managing the BIS's International Debt Securities statistics and ESG-related data sets. Jakub holds a master's degree in Macroeconomic Policy and Financial Markets from the Barcelona Graduate School of Economics.
Nadia Esham contributed as a Quantitative Supervision Analyst in the BIS Monetary and Economic Department (MED), after having worked in the IMF African Department and as a Research Associate at Harvard Business School. Nadia holds a BSc in Political Economy from King's College London and an MA in International Economics and Southeast Asian studies with a specialisation in Quantitative Methods and Economic Theory from Johns Hopkins University.
Nur Izzati is an Analyst in the Data Management and Statistics Department at Central Bank of Malaysia. Her work involves improving data management and compliance as well as delivering statistical information to internal and external stakeholders. Nur has been working with the Central Bank of Malaysia since 2008.
Leah Kling contributed as an Associate in the Graduate Programme of the BIS MED. She holds a Master in Economics from the University of Toronto and is currently pursuing a PhD in Finance at the Swiss Finance Institute. Leah's main research interests are financial stability, monetary policy, digital currency and complexity economics.
David Nefzi joined the Monetary and Financial Statistics Department of the Banque de France in 2021 as an economist-statistician. His research activities focus on sustainable finance and climate-related financial risks. David holds a master's degree in Political Science from the University of Montréal and a master's degree in Applied Economics from the University of Paris-X.
Romana Peronaci is the Head of Economic Statistics Section in the Directorate General Statistics at the ECB. She has been working at the ECB since 1998 in various areas of statistics in different roles, including as secretary of the ESCB Statistics Committee. Romana is currently responsible for climate change-related statistics and for surveys on consumer expectations, access to finance of enterprises, households finance, wealth and consumption.
Christine Schlitzer has been working for the Sustainable Finance Data Hub at Deutsche Bundesbank's Statistics General Directorate since 2021. Previously, she worked on real estate statistics in the Deutsche Bundesbank's General Economic Statistics Division. Christine holds a degree in Economics from LMU Munich.
Christian Schmieder joined the BIS MED in March 2020 after working on the implementation and effects of financial regulatory reforms in the FSB and BCBS secretariats since 2012. He had previously worked as an Economist at the IMF, the European Investment Bank, the Deutsche Bundesbank and in the private sector. Christian holds a PhD in Business Administration and has published a range of studies on banking, financial stability issues and sustainable finance.
Ömer Kayhan Seyhun is a senior specialist in the Data Governance and Statistics Department at the Central Bank of the Republic of Türkiye. He is specialised in credit rating, ESG rating, credit reporting systems and methodologies and is an active member of the World Bank's International Committee on Credit Reporting (ICCR). Ömer holds an MA in International Economics and Finance from Brandeis University and an MS in Economics from Hacettepe University.
Bruno Tissot is the Head of Statistics and Research Support at the BIS and Head of the Secretariat of the Irving Fisher Committee on Central Bank Statistics (IFC). He has been at the BIS since 2001, as Senior Economist and Secretary to the Markets Committee of Central Banks in the Monetary and Economic Department and then as the Adviser to the General Manager and Secretary to the BIS Executive Committee. Between 1994 and 2001 he worked for the French Ministry of Finance. He is currently Head of BIS Statistics and Research Support, having graduated from École Polytechnique (Paris) and the French Statistical Office, INSEE.
Elena Triebskorn is the Head of the Sustainable Finance Data Hub in the Deutsche Bundesbank's Statistics General Directorate. She was previously a Deputy Head of Section in the General Economic Statistics Division, working mainly on consumer and real estate price statistics. Elena is one of the team leads in the NGFS Workstream on Bridging Data Gaps and a member of the IFC Sustainable Finance Working Group. She holds a Master's degree in Economics from the University of Notre Dame.
Huiming Yang contributed as an Associate in the BIS MED. She holds an MSc in Financial Engineering from National University of Singapore. Her main research areas are macroeconomics policy, sustainable finance and structured products.
Citation
Artman, Merve, Bui Quang, Pierre, Demski, Jakub, Esham, Nadia, Izzati, Nur, Kling, Leah, Nefzi, David, Peronaci, Romana, Schlitzer, Christine, Schmieder, Christian, Seyhun, Ömer Kayhan, Tissot, Bruno, Triebskorn, Elena and Yang, Huiming (2023, December 1). Sustainable finance statistics: Progress, challenges and leveraging digital tools. In the Journal of Digital Banking, Volume 7, Issue 3.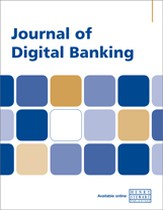 © Henry Stewart
Publications LLP