Practice paper
Aligning experience data to return-to-office investments
Corporate Real Estate Journal, 12 (1), 26-37 (2022)
Abstract
Before the COVID-19 pandemic, the future of work was centred around business results driven by productivity and innovation. Today, after more than two years of navigating a new workplace ecosystem of office, remote and third places, we are learning that the future of work is all those things — but at the very centre are the people who have developed new ideas about what work means to them and what they want from their employers. While they want to be productive and innovative, they also want more flexibility, to be inspired, to have better work-life balance and well-being and have closer connections to colleagues and the culture. If given the chance to experience the workplace with a deep culture that fosters human connection and provides the inspiration they crave, they will deliver real results. It is an opportunity for corporate real estate (CRE) leaders to rise and partner with every discipline across their organisations, to integrate people, place and technology offerings that align on improving the employee experience. Aligning capital and operational investments requires replacing conjecture and subjectivity with employee data and insight; to lean in, listen to employees and determine what their workforce and workplace needs are to stay engaged and inspired.
Keywords: employee engagement; workplace experience; return-to-office strategies; workplace design; flexibility; work-life balance; well-being
Author's Biography
Despina Katsikakis is an industry leader with an international reputation for thought leadership and innovation and the impact of the workplace on people and business performance, established through long-term client relationships and over 35 years' experience leading innovation, research and implementation of transformative business environments and exemplary real estate developments worldwide. In her role as Global Lead Total Workplace, Despina leverages her global expertise to provide input across Cushman & Wakefield's global business on the changing context of work and its impact on employee engagement, productivity and well-being. With these factors increasingly determining leasing decisions, her global insights benefit corporate clients and the landlords seeking to attract them, through a holistic approach that links the real estate industry to occupier priorities of navigating today's complex business landscape and repositioning real estate to drive top-line performance. As the former Chairman of international consultancy DEGW and recently with Barclays Corporate Real Estate, Despina has worked with corporate occupiers at board level, guiding them on how to use their workplace to affect culture and how to align corporate policies and processes to support innovation and employee engagement. Through long-term relationships with clients, she has developed groundbreaking initiatives, and she has an extensive track record of successfully implementing global workplace programmes that have delivered significant improvements to people and business performance.
Bryan Berthold MCR, PROSCI Certified, Licensed Architect, is the Global Lead of Workplace Experience within Cushman & Wakefield's Total Workplace practice. This practice includes all aspects of developing and supporting new ways of working in a more virtual and distributed world. Bryan's architectural, workplace and change expertise builds holistic solutions that integrate experiences for clients and employees, including the trademarked Experience Per Square Foot™ (XSF) diagnostic. Bryan works to lead and inspire teams to improve a client's brand experience with solutions that drive culture and integrate people, place and technology. Bryan is a thought leader in the workplace experience arena and, through XSF, brings data and insight to the impacts the COVID-19 pandemic has had on human behaviour across the globe. He has extensive knowledge on future trends and brings insights on what the impacts will be on the future of work, with both remote work and the state of the future office to support an ever-changing workplace, and how to build return-to-office plans that will inspire the workforce. Bryan is a licensed architect and has over 15 years on the client side developing real estate and workplace strategies for companies. He is an industry leader in workplace strategy and is Top Faculty at CoreNet Global, where he teaches how to align business and real estate strategies. He has been active in workplace, services and portfolio strategies for more than 20 years with Truist Bank, TD Financial Group, Washington Mutual, Capital One and Bank of America.
Kent Taylor is a 25-year corporate real estate Executive Leader who leads the Workplace, Design and Technology Center of Excellence for IBM's Global Real Estate Division. Based in Toronto, Canada, and a graduate of the University of Waterloo, specialising in urban and regional planning, Kent has held a number of senior real estate roles in prestigious global and Canadian companies such as Hydro One Networks, McDonald's Canada and CN Rail. Outside of Canada, he has led transactions and rationalised portfolios in markets such as Munich, Vancouver and Bahamas and has completed transactions well in excess of CA$200m, in both private and public sectors. Before moving to his current role, Kent was the Canadian Head of Real Estate within IBM, tasked with managing, optimising and adapting over 4m sq.ft of office, data centre and manufacturing space and over 13,000 IBMers in an ever-changing global landscape. Now as the leader of the Workplace, Technology and Design Center of Excellence, Kent's globally located, high-performing team also provides initiatives and directives in the areas of sustainability, data management, process transformation and workplace experience. His team is at the forefront of the business transformation currently underway in global real estate which is leveraging technologies such as Tririga, Maximo and Envisi to drive efficiencies, cost reductions and smart portfolio optimisations, all in an coordinated effort to keep IBM at the forefront of the technology race.
Citation
Katsikakis, Despina, Berthold, Bryan and Taylor, Kent (2022, September 1). Aligning experience data to return-to-office investments. In the Corporate Real Estate Journal, Volume 12, Issue 1.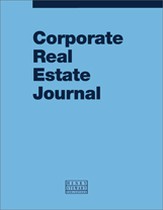 © Henry Stewart
Publications LLP