Practice paper
#RSM24 — Lessons learned from planning 30 global events on one day
Journal of Education Advancement & Marketing, 7 (2), 125-135 (2022)
Abstract
This paper shows how, on one day, across every time zone, alumni from Rotterdam School of Management, Erasmus University (RSM) got together to celebrate its 50th birthday. Members of the alumni team at RSM rose to the challenge when the COVID-19 pandemic ruined their plans to celebrate RSM's 50th birthday. Everyone went online to organise events remotely and make the anniversary a memorable one. More than 25 events took place, both in-person and online, thanks to support from enthusiastic volunteer alumni in Chapters across the globe. The activities ranged from a golf tournament in Iceland to a panel debate in Dubai; two former prime ministers attended another event in the Caribbean. On the day itself, the team worked round the clock, dropping into all the celebrations to wish them well.  The reaction was positive from the participating graduates who looked back with affection at their studies in the Netherlands. The alumni team achieved its aim of maintaining contact with their Chapters, establishing new links with individuals and marking RSM's 50th birthday in a unique and enjoyable way.
Keywords: #RSM24; Erasmus University; Rotterdam; alumni; celebrations; global event; COVID-19; connections
Author's Biography
Karen Woods is an experienced journalist and broadcaster who covered major stories for newspapers, magazines and broadcast media for more than 30 years before setting up her communications and public relations company. She now works with a variety of clients in the public and private sectors, with a particular focus on further and higher education. Karen enjoys using her communication skills and expertise to support companies and organisations, simplifying complex matters for different audiences.
Meta Haag-Mikec is Alumni Relations Manager at Rotterdam School of Management, Erasmus University. She engages the school's 45,000-strong alumni network with a range of activities and events and is involved in building community and volunteer management, with a focus on alumni Chapters and international strategy. Meta has worked in the events business in Brussels and has volunteered in a European-wide student association. She holds a BSc in Marketing Communication from the University of Ljubljana, Slovenia.
Marijke De Ruyter played a major role with #RSM24. As Events Project Manager she put the plans into action, led the events management team and worked with the volunteers in preparing the celebrations. Over three decades, Marijke has honed her skills in putting together successful events. Such events have been staged in a wide range of venues, from festivals and pop concerts to theatres and city centres and now online. She is always passionate about community outreach and engagement.
Citation
Woods, Karen, Haag-Mikec, Meta and De Ruyter, Marijke (2022, August 1). #RSM24 — Lessons learned from planning 30 global events on one day. In the Journal of Education Advancement & Marketing, Volume 7, Issue 2.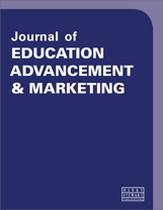 © Henry Stewart
Publications LLP