Practice paper
To endow or not to endow? A question of Shakespearean proportions facing higher education today
Journal of Education Advancement & Marketing, 6 (4), 351-362 (2022)
Abstract
Just as Hamlet asked the existential question: 'To be or not to be?' community colleges are asking a similarly challenging question when it comes to securing long-term financial stability: To create significant endowments or not? Increasingly, this is the interrogative that colleges are engaging with donors as they strive to make their institutions financially sustainable. Because of the transformational roles that endowments can and do play in the complicated puzzles that are higher education budgets, these funding mechanisms have taken on nearly Shakespearean proportions — while at the same time generating Shakespearean-like drama — for a number of institutions trying to defend their endowments or hoping to acquire them in significant amounts. This paper focuses on the role of endowments in higher education institutions, with a particular emphasis on community colleges, which according to the American Association of Community Colleges (AACC), currently educate 41 per cent of all undergraduates in the USA. Undoubtedly, endowments have generated advantages for institutions fortunate enough to have secured them in significant amounts. For the relatively small number of institutions with significant endowed assets, the advantages have been staggeringly disproportional. According to the National Association of College and University Budget Officers (NACUBO), approximately 750 of the nation's 4,000 degree-granting higher education institutions hold endowed assets totaling more than US$635bn. While these funds are generally viewed favorably because of the critical role they play in keeping universities and colleges operational, there is a growing chorus of criticism aimed at endowments. This is especially true for those so-called elite institutions that hold immense endowed wealth and structural power. As these questioning voices have broken through the din of higher education critique, many institutions hoping to generate significant endowments of their own believe it is becoming very difficult to fundraise for endowed support. They say the elite schools and colleges have essentially sucked the oxygen out of the room, and that has had a dramatic impact on institutions trying to fulfill their missions, especially serving marginalised, non-dominant communities. The criticisms over endowments, coupled with changing views about how endowments should be established and their income distributed, are requiring institutions to look at these long-established funding tools very differently. This paper will explore endowments and how institutions are wrestling with the best ways to create financial stability — especially for community colleges that are taking on more of a responsibility educating and training individuals who have traditionally been left behind.
Keywords: College; community; endowments; investments; funding; budgets; foundations; higher education
The full article is available to institutions that have subscribed to the journal.
Already a subscriber?
Review these options
Author's Biography
Lisa Gibert is one of the leading foundation executives in higher education. Recipient of the 2018 CASE National Commonfund Award for leadership in institutionally-related foundations, Gibert is recognised by her peers for a remarkable 23-year career in higher education philanthropy — the last sixteen years as CEO of Clark College Foundation. Under her executive leadership, Clark College Foundation's total assets have increased by 84 per cent or US$56m. During her tenure, scholarship dollars provided to Clark students have tripled with more than US$1.2m now awarded every year. Clark College Foundation is regarded as one of the most successful community college foundations in the USA with its endowment now fourth largest amongst peer institutions.
Citation
Gibert, Lisa (2022, March 1). To endow or not to endow? A question of Shakespearean proportions facing higher education today. In the Journal of Education Advancement & Marketing, Volume 6, Issue 4.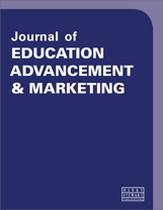 © Henry Stewart
Publications LLP