Research paper
Use of wildlife camera traps to aid in wildlife management planning at airports
Journal of Airport Management, 11 (4), 408-419 (2017)
Abstract
Wildlife incidents with aircraft cost airports and operators worldwide an average of US$1.28bn annually. In Canada, Airport Wildlife Management Plans (AWMPs) are designed to provide an outline of specific wildlife hazards at airports and recommend countermeasures to minimise strike risk. Wildlife incident reports are a key component in the development of such plans. Here, wildlife incident reports were compiled and compared to data collected using newly-installed digital wildlife camera trap technology at the Prince George International Airport. Seven camera traps were monitored for a total of 2,426 sampling days (9,228 camera days) between 2009 and 2016 and recorded a total of 3,046 animals within 16 different animal species/groups. Airport personnel recorded 4,640 animals and 23 different species/ groups during the same period. Camera traps recorded almost five times as many animals (n = 2,525) on days when no wildlife incident reports were filed than days when wildlife incident reports were filed (n = 521) and camera traps recorded no images. Z-test for proportions analyses indicated that birds (ie flocks) were more commonly observed and reported by airport personnel than were captured by camera traps, while mammals such as moose (Alces alces), black bears (Ursus americanus) and snowshoe hares (Lepus americanus) were more commonly recorded by camera traps. These findings suggest that data from camera traps can help in the development of more informed AWMPs.
Keywords: aircraft; airport; animal; camera; strike
The full article is available to institutions that have subscribed to the journal.
Already a subscriber?
Review these options
Author's Biography
Matthew Scheideman received a Bachelor of Science in Natural Resources Management—Wildlife and Fisheries in 2014. Throughout his undergraduate degree, Matt collected data with the Prince George Airport Authority as well as many other projects under the supervision of Dr Roy Rea. After graduation, Matt worked as a Research Technician in northern British Columbia working with non-invasive hair sampling techniques for small mammals, followed by work in the private sector as a natural resource technician. Matt is currently completing a Master of Science, Biology at the University of Northern British Columbia looking at cow moose habitat selection in central BC.
Roy Rea obtained a Bachelor of Science in Biological Sciences from California State University, Stanislaus in 1992 and a Master of Science, Biology from the University of Northern British Columbia in 1999. In 2014, Roy completed a PhD in Ecology from the Norwegian University of Life Sciences in Ås, Norway. Roy is a registered professional biologist and has worked as a senior laboratory instructor in the Ecosystem Science and Management Program at the University of Northern BC since 2000 where he teaches Introductory Biology, Field Applications in Resource Management and labs in Plant Systematics. Roy has worked with the Prince George Airport Authority on several projects aimed at reducing potential conflicts between aircraft and animals since 2007 and also works jointly with the provincial Ministry of Transportation on projects aimed at mitigating wildlife-vehicle collisions on highways in northern British Columbia.
Gayle Hesse has coordinated the Wildlife Collision Prevention Program of the British Columbia Conservation Foundation since 2002. She works on regional and provincial wildlife collision reduction initiatives, driver awareness and education programmes, and wildlife collision research projects. Gayle is a registered professional biologist whose interests include many aspects of human wildlife conflict issues, particularly those involving urban deer and moose. When not reading, writing or thinking about roadkill, Gayle enjoys gardening and hiking with her husband, Jim.
Laura Soong completed three years of a Bachelor of Science with a major in Biology at the University of Northern British Columbia from 2008 to 2011. During this time, she pursued research with Dr Roy Rea in the area of wildlife management, researching the mitigation of wildlife collisions with vehicles and air transportation vessels. She then pursued a career in pharmacy at the University of Alberta. After several years of studying pharmacy and pharmaceutical sciences, she chose to change career paths and started studying medicine at the University of Alberta. She is currently in her third year of medicine and will be graduating with her MD in 2018. Over the years, she has developed numerous research interests and plans to continue to invest her time in research as she furthers her career in medicine.
Cuyler Green is the Director of Operations at the Prince George Airport Authority where he is in charge of the operations, maintenance, environment, safety and security of the airport. He has been interested in aviation since high school when he joined the Royal Canadian Air Cadets. He continued his aviation education by earning a diploma in Civil Aviation from Georgian College in Barrie, Ontario, a Bachelor of Science in Aviation Business Administration from Embry-Riddle Aeronautical University in Prescott, Arizona and a Master of Business Administration degree from the University of Northern British Columbia. Cuyler earned his Accredited Airport Executive (AAE) designation from the International Association of Airport Executives—Canada (IAAE-CND) in 2003 and joined the IAAE-CND board that same year. A board member from 2003 to 2016, Cuyler has held a number of positions including serving eight years in the vice-chair and chair role and is currently the vice-chair of the British Columbia Aviation Council. Cuyler is active on the Canadian Airport Council's Operations Safety & Technical Affairs, Environment and Security committees. Cuyler holds an airplane and glider pilot licence and his career duties have ranged from aircraft manufacturing and performing basic airport maintenance, to managing certified scheduled passenger airports in three provinces.
Caleb Sample is currently an undergraduate physics student at the University of Northern British Columbia. He spent the summer of 2015 and 2016 as a research assistant for Roy Rea at UNBC. Caleb helped with this research project by providing maintenance on the wildlife cameras during the two summers, organising the final data and with some of the writing of the manuscript.
Annie Booth works at the intersection of social and ecological systems within a social science perspective. She has recently completed work on community perspectives of urban bears and continues to work in collaboration with Indigenous peoples on various concerns.
Citation
Scheideman, Matthew, Rea, Roy, Hesse, Gayle, Soong, Laura, Green, Cuyler, Sample, Caleb and Booth, Annie (2017, October 1). Use of wildlife camera traps to aid in wildlife management planning at airports. In the Journal of Airport Management, Volume 11, Issue 4.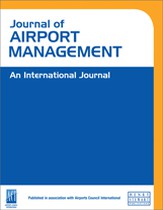 © Henry Stewart
Publications LLP