Practice paper
Fresh perspectives on the future of the office: A way forward
Corporate Real Estate Journal, 10 (3), 271-284 (2021)
Abstract
The debate about the future of the office has taken on a life of its own as a result of pandemic-induced lockdowns. The viability and utility of the home/remote/anywhere working experiment at scale has opened up challenges and opportunities — so much so that the traditional ecosystem of commercial property investment is under challenge, together with the viability of the traditional office from both the suppliers' and users' perspective, and even the future of city centres is being evaluated. COVID-19 has shifted the focus to the people aspect of the equation and how and where work will be carried out, given the rise in importance of employee and community health and well-being. It has also highlighted the work-from-home versus living-at-work debate. This paper engages a broad range of diverse contributors with a wealth of experience and expertise in dealing with various aspects of the built, technological and workplace landscape, including the health, well-being, anthropological, behavioural change and sustainability factors. This wide-ranging holistic approach forms the basis for creating greater awareness and proposing frameworks and approaches within the corporate real estate (CRE) space to move forward.
Keywords: lockdown; remote working; commercial property investment; COVID-19; health and well-being; living-at-work
Author's Biography
Chris Diming is honorary research fellow at the Department of Anthropology, Durham University and an independent consultant.
Rob Harris established and ran industry groups including CoreNet UK, Federation of Corporate Real Estate, Society of Property Researchers and Workplace Consulting Organisation.
Chris Kane is currently a non-executive director and founder of Six Ideas and in this role advises on 21st-century workspaces and place making. Previously in his career Chris was the BBC's Head of Corporate Real Estate and was responsible for the development, financing and implementation of the BBC's £2bn property strategy and estate transformation. Prior to joining the BBC, Chris was Vice-President of International Corporate Real Estate for the Walt Disney Company, where he managed Disney's international portfolio. Having served on numerous boards including NHS Property Services, his current board role includes chairing a disruptive development company Osborne+Co — an occupier-focused proposition.
Max Luff is a systems thinker and behaviour change expert with an MSc in Sustainable Development.
George Muir developed and led IKEA's future workplace programme and retail business in Eastern Europe, China and Russia.
Amanda Rischbieth is a visiting scientist at Harvard T.H. Chan School of Public Health, Advisory Practitioner Council Member – Harvard Business School Impact-Weighted Accounts Initiative and associate clinical professor at the University of Adelaide.
Euan Semple is a pioneering influencer in digital technology, founder of the BBC's DigiLab, consultant to the World Bank, the European Commission, NATO, BP, KPMG and many other major organisations.
Anna Todorova is head of research for Measuremen, a data collecting/reporting company. Anna is studying for an MSc in psychology with a multidisciplinary background in politics, philosophy and law LLB.
Caroline Waters is considered one of HR's most influential people. Caroline was former Director of People & Policy at the BT Group and is currently deputy chair of the Equality and Human Rights Commission.
Eugenia Anastassiou co-wrote the book Where Is My Office? Reimagining the Workplace for the 21st Century with Chris Kane.
Citation
Diming, Chris, Harris, Rob, Kane, Chris, Luff, Max, Muir, George, Rischbieth, Amanda, Semple, Euan, Todorova, Anna, Waters, Caroline and Anastassiou, Eugenia (2021, March 1). Fresh perspectives on the future of the office: A way forward. In the Corporate Real Estate Journal, Volume 10, Issue 3.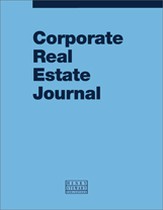 © Henry Stewart
Publications LLP