Practice paper
The importance of community in public–private partnerships and development
Corporate Real Estate Journal, 10 (2), 142-151 (2021)
Abstract
The past three decades of public–private partnerships has altered urban development and city building in ways that have and will continue to shape the future. Historically, there has been a gap in academia between the theory and practice of successful public–private partnerships. While theoretical knowledge on the 'how-tos' of working with public officials is documented, there is very little written by developers on the actual practices they have used in redevelopment cases. Experts in the field, however, such as Lynne Sagalyn of Columbia University, state that even though each public–private partnership project is unique, the only way for the next generation to understand a partnership's success, and therefore a project's success, is by current developers documenting the ins and outs of their work. In today's political and socio-economic climate, communities surrounding (re-)developments are quick to view real estate developers as the 'bad guy', having little care for what the local population needs to be successful in the 21st century. Recent trends also demonstrate that a community's decision can make or break the future of a development project. Yet, this sentiment occurs during a time when all forms of development and city building are needed to act as a form of resilience against macro socio-economic issues, such as the affordable housing crisis. If developers were to document both the successes and failures in their past development projects, the next generation of real estate professionals would more efficiently gain knowledge about the benefits of working with the community, and how it leads to innovative, responsible developments. Moreover, documenting past and current public–private development projects does not only benefit the next generation, but is also an effective tool for current developers to learn from their past wins and losses. As the real estate industry has entered a new era full of technological and industrial advancements, it is more important to analyse past public–private partnerships and developments. As the functions, abilities, and goals of the public and private sectors, as well as the goals of the surrounding communities, continue to evolve, so too do the means of securing a successful public–private partnership. By comparing RXR Realty's redevelopment of the Nassau Hub in Nassau County, New York to the former Lighthouse Project proposed for the same land, as well as aspects from other New York City development projects, this paper aims to analyse how the success of 21st-century public–private partnerships is not only the result of a shared vision between the public and private parties, but also requires transparency, compromise and co-creation.
Keywords: public–private partnerships; public officials; socio-economic issues; responsible developments; real estate industry; technological and industrial advancements; RXR Realty; Nassau Hub; Nassau County; Lighthouse Project
The full article is available to institutions that have subscribed to the journal.
Already a subscriber?
Review these options
Author's Biography
Gabrielle Rechler is currently a Hirsh Fellow at NYU's Schack Institute of Real Estate, pursuing her Master's degree in real estate finance and investment. In 2018, she created her family's private philanthropy, Rechler Philanthropy, which led to her developing the first philanthropic and sustainability platform at RXR Realty LLC. Working within both RXR's emerging markets and marketing departmenst, she led internal CSR initiates, such as RXR's inaugural Social Impact Month, as well as participated in the community engagement strategies for some of RXR's master plan developments, such as the Nassau Hub and the City of New Rochelle. Her passion for community engagement and responsible real estate development has led her to further her education about the industry.
Citation
Rechler, Gabrielle (2021, December 1). The importance of community in public–private partnerships and development. In the Corporate Real Estate Journal, Volume 10, Issue 2.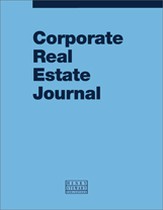 © Henry Stewart
Publications LLP