Research paper
Cause-related marketing in a polarised global marketplace
Journal of Brand Strategy, 9 (3), 271-283 (2020)
Abstract
The purpose of this paper is to explore what cause-related marketing campaign strategies corporations are using to address social concerns polarising society in more recent times. Using a case study analysis approach a conceptual discussion and a framework are presented that show four different viewpoints on cause-related marketing campaign strategies and how corporations are using them to build trust while addressing the various polarising issues. The more explicit corporations are in taking a stand on polarising social issues, the greater the psychological bond they create, which, hence, elicits the active engagement of both their consumers and employees to undertake social causes; however, undertaking to support social causes can be a risky strategy and managers need to ensure congruity between the partnership for social causes and the power of the message conveyed to its consumers. Availing such opportunities to engage in social causes at work has the added benefit of attracting and retaining good employees, giving the corporation greater credibility and boosting its corporate brand image.
Keywords: cause-related marketing; brand equity; corporate brand; consumer trust; polarised brands; corporate social responsibility
The full article is available to institutions that have subscribed to the journal
Already a subscriber?
Review these options
Author's Biography
Bridgitte Kiprop is pursuing a PhD International Business at Southern New Hampshire University (SNHU) since January 2019. She holds a Bachelor of Commerce (Finance) from the University of Nairobi and is a Certified Public Accountant from Strathmore University's School of Accountancy in Kenya. She has also completed coursework in Master of Business Administration (Finance) at the University of Nairobi. Additionally, she holds a Master of Science in Accounting from SNHU. Kiprop is a member of the Academy of International Business — New England Chapter (AIB-NE) as well as the National Society of Leadership & Success (NSLS). Prior to becoming a full-time student at SNHU, she worked for Unilever East Africa's Accounting department in Kenya for five years, where she held various positions, including Treasury Accountant.
Leila Samii is an Assistant Professor of Marketing and the Marketing Program Coordinator; she has been a full-time professor at SNHU since 2016. Dr. Samii completed her Bachelor of Science Degree in Psychology at SNHU. She then completed coursework in Forensic Psychology at City University in New York. From there, she returned to SNHU, where she received her Master of Science in International Business and completed her PhD in International Business with a Marketing concentration in 2013. Dr. Samii's dissertation focused on 'The Disruption of Social Media: Branding in a Cultural Context'. The dissertation examined social media, cross-cultural factors and brand image to define theoretical concepts. The methodology was heavily statistical based with a qualitative component to analyse global social media at a deeper level. Samii is the VP of Marketing of the Marketing Management Association, Co-Editor of Proceedings and sits on the board of the World Affairs Council of New Hampshire. Prior to becoming a full-time professor at SNHU, she taught at SNHU (Adjunct), Harvard Extension School (Adjunct Instructor), Harvard Summer School (Adjunct Instructor) and Aurora University (Assistant Professor). Dr. Samii has several publications and presentations, the most notable being a book chapter titled, 'Engaging Your Global Social Media Audience: A Framework for E-Retailers' (2016).
Citation
Kiprop, Bridgitte and Samii, Leila (2020, December 1). Cause-related marketing in a polarised global marketplace. In the Journal of Brand Strategy, Volume 9, Issue 3.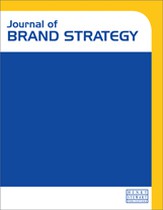 © Henry Stewart
Publications LLP