Practice paper
The secret to automating multi-party asset workflows
Journal of Digital Media Management, 4 (2), 105-115 (2016)
Abstract
Siloed archives are easy to build and inexpensive to maintain, but their commercial value and long-term viability are limited by their isolated nature. Very few end-to-end media workflows stay within a single domain. The vast majority involve multiple parties with data and process hand-offs at each interface point, some of which are automated, but far too many of which require some level of manual intervention. Increased automation and correspondingly decreased manual labour are the keys to long-term profitability, so manual touch-points must be eliminated where possible and relegated to exception handling where not. The key to all of this for media archives and the workflows they support is shared identification. There are many possible identifiers, each of which have their place, but the ideal solution for multi-party, commercial workflows is curated identification such as is provided by the Entertainment Identifier Registry (EIDR). Use of EIDR IDs by media archives and their partners enables process automation, cost reduction and transaction speed improvements across such diverse applications as acquisition of off-air recordings, intellectual property rights management, search and discovery and bulk digitisation. Curated identification does not provide these services, but it does make them easier to implement, more economical to run and more reliable to operate. To paraphrase the BASF slogan: 'Curated identification does not provide the services you need. Curated identification makes those services better'.
Keywords: asset management; de-duplication; entertainment; identification; metadata; workflow automation
Citation
Kroon, Richard W. (2016, January 1). The secret to automating multi-party asset workflows. In the Journal of Digital Media Management, Volume 4, Issue 2.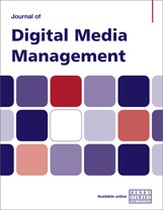 © Henry Stewart
Publications LLP