Case study
Mass personalisation: A strategy for building brand equity in the healthcare sector
Journal of Brand Strategy, 12 (1), 6-24 (2023)
Abstract
Marketing and content personalisation is a popular concept in the marketing field. With media consumption becoming more and more fractured, brands are attempting to drive growth by reaching niche audiences. Achieving individualised personalisation requires enormous effort to create truly differentiated messages and user journeys. Kaiser Permanente's Mid-Atlantic region (KPMAS), in partnership with the Baltimore Sun Media Group (BSMG), developed a personalisation regime by leveraging psychographic segments based on Jungian archetypes to deliver personalisation at scale. This framework informed the messaging strategies, user journeys and media posture for a campaign to build positive brand equity in the Washington, DC, and Baltimore, Maryland Department of Medical Assistance Services (DMAS). This paper details the strategies, tactics and results of a six-month campaign conducted in Q2/Q3 of 2022. Readers can learn the techniques used to drive this successful effort — and the importance of marrying messaging and media to drive campaign performance.
Keywords: digital marketing; personalisation; content marketing; marketing strategy; personas; audience segmentation; media strategy
Author's Biography
Franklin Parrish is the Senior Director of Brand, Marketing and Creative Services for Kaiser Permanente's Mid-Atlantic region. In this role, he is the strategic and functional lead for advertising, marketing and creative content supporting US$6bn in annual revenue. Franklin's career spans over 20 years in creative and marketing for financial services and health care on the client side, with considerable agency experience for a variety of categories such as government, small business and manufacturing. In addition to his professional experience, Franklin has taught marketing and content courses, first at Wilmington University, in Delaware, USA, and currently at Georgetown University in Washington, DC.
Sharon Nevins is the Chief Revenue Officer of the Baltimore Banner, a non-profit digital news platform launched in 2022. In this role, she is responsible for building out a media ecosystem designed to generate revenue and successful branding and return on investment (ROI)-driven campaigns for its marketing and advertising clients. Sharon's career spans 30 years in the advertising and publishing industries, beginning her career on the agency side before moving to the client side and, finally, landing in publishing. She is the former Vice President of Advertising for the Baltimore Sun Media Group, and, as this paper shows, Sharon was a valued contributor and partner in guiding the Kaiser Permanente Mid-Atlantic region's innovative and successful marketing efforts. Sharon has served on several non-profit boards throughout her career and currently serves on the board on the Baltimore Downtown Partnership.
Citation
Parrish, Franklin and Nevins, Sharon (2023, June 1). Mass personalisation: A strategy for building brand equity in the healthcare sector. In the Journal of Brand Strategy, Volume 12, Issue 1.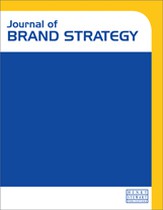 © Henry Stewart
Publications LLP