Practice paper
The Indian Premier League: The creation and management of a global sports branding phenomenon
Journal of Brand Strategy, 10 (4), 360-376 (2022)
Abstract
This case study examines the factors contributing to the Indian Premier League's (IPL) becoming the leading professional T20 cricket league in the world. From its inception, in 2008, IPL has been a spectacular success — its popularity and profitability are now on par with such established sports leagues as the National Football League (NFL), Major League Baseball (MLB) and English Premier League. While IPL was a late entrant among professional T20 competitions, it quickly captured the imagination of cricket lovers worldwide and has managed to sustain the excitement even during pandemic times. IPL's present brand value is in excess of US$6bn, and its unconventional and innovative branding tactics have helped it break into non-traditional market segments and expanded the reach of cricket. From attracting top international cricketers to incorporating Bollywood glamour, partnering with major Indian business houses and displaying extravagant spectacles involving DJs and cheerleaders, IPL has pushed the envelope of a sport that was known for its conservatism and stodginess. Brand IPL has become a prized cash cow for its parent, Board of Control for Cricket in India (BCCI), propelling it to the status of the richest cricket board in the world. While there have been plenty of critics and naysayers, IPL continues to be the gold standard that other national cricket boards benchmark against and emulate. The paper offers a set of managerial precepts and guidelines for use by brand executives even in disparate industries and sectors.
Keywords: sports marketing; sports branding; IPL; T20 cricket; professional sports league; brand strategy
The full article is available to institutions that have subscribed to the journal.
Already a subscriber?
Review these options
Author's Biography
Jay I. Sinha is Associate Professor of Marketing and Supply Chain Management at the Fox School of Business, Temple University, Philadelphia. He is the lead author of Reverse Psychology Marketing: The Death of Traditional Marketing and the Rise of the New 'Pull' Game (Palgrave-MacMillan, 2007). Dr Sinha's research areas are brand strategy, consumer brand perceptions and social media influencers. He has previously published in such journals as Harvard Business Review, MIT Sloan Management Review, Journal of Marketing, Journal of Marketing Research and Strategic Management Journal. He has a Bachelor's degree in Computer Science and Engineering from Jadavpur University (India), an MBA from Georgia Tech, A.M. in Statistics and a PhD in Business Administration from the University of Michigan. His research has been cited in international media such as CNN.com, The Sunday Times of London, Wall Street Journal and The Economic Times (India).
Ravindra Chitturi is Associate Professor of Marketing at Lehigh University. He has published in premier scholarly journals such as the Journal of Marketing, Journal of Marketing Research, International Journal of Design, Journal of Product Innovation Management and Journal of Personal Selling & Sales Management. In 2012 and 2014, his research received prestigious Emerald Management Reviews Citations of Excellence awards. Ravi's topics of research are emotional designs, creativity, customer delight, process of innovation and brand strategy. Before joining Lehigh University he worked for high-tech firms such as Intel and IBM. He was a team member of the Intel Microprocessor design team in Santa Clara, California, and the IBM PowerPC Microprocessor design team in Austin, Texas. Ravi was an important member of the brand management task force involved in transforming IBM from an engineering-driven company to a customer-driven company. Most recently, he was Head of Engineering at a high-tech start-up in Dallas, Texas. He has conducted several executive coaching sessions and consulted with leading firms in healthcare and high-tech industries in Asia and USA on subjects such as breakthrough creativity and innovation, product design, brand management and customer delight. Ravi has developed a new course titled Creating Breakthrough Innovations for MBA students and Executives. He also teaches Strategic Brand Management and Design, Development and Marketing of New Products.
Sunil H. Contractor is Visiting Assistant Professor of Marketing at The University of Tampa. His research areas are brand strategy, escalation of commitment, emotions (regret and disappointment) and scale design. He has published papers in Journal of Behavioral Decision Making, Cornell Hospitality Quarterly and International Journal of Innovation Management and Journal of Targeting, Measurement and Analysis for Marketing. Sunil has earned a bachelor's degree in Electrical Engineering from Gujarat University (India), a master's degree in Computer Science from Northeastern University, a master's degree in Business Administration from The Ohio State University and a PhD in Marketing from the University of Georgia. He has over 12 years of R&D experience in the telecommunications industry, including prestigious research organisations such as AT&T Bell Labs. He has worked on over 20 new product introduction projects that have generated millions of dollars of revenue. Sunil holds 34 innovation patents in his name.
Citation
Sinha, Jay I., Chitturi, Ravindra and Contractor, Sunil H. (2022, March 1). The Indian Premier League: The creation and management of a global sports branding phenomenon. In the Journal of Brand Strategy, Volume 10, Issue 4.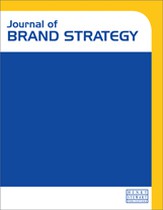 © Henry Stewart
Publications LLP