Practice paper
An integrated approach for electronic identification and central bank digital currencies
Journal of Payments Strategy & Systems, 15 (3), 287-304 (2021)
Abstract
This paper outlines a proposal for how to implement Central Bank Digital Currencies (CBDC) based on open banking standards and supports both account-based and token-based CBDC models, transacting online and offline with immediate finality, while recognising the European PSD2 requirements, including (multi-factor) strong customer authentication (SCA). The authors recognise the limitations with current smartphone technologies with respect to deploying trusted applications and in performing the role of a qualified signature creation device - highly relevant to offline scenarios. In some cases, the authors recommend regulatory review, in others they recommend taking full advantage of the existing capabilities of the separated secure execution environment by dividing the control of a CBDC transaction between both payee and payer devices, so that if one device was compromised, this does not undermine the whole transaction. It balances the need for anonymity with financial crime regulatory requirements and suggests that a CBDC wallet can be enriched with eID capabilities, or vice versa. The wallet is bound to the person's identity, their device and software via a chain of trust (eIDAS for the EU or similar for non-EU countries). The authors combine this with self-sovereign identity (SSI) principles to maximize privacy and minimize information sharing with a third party
Keywords: CBDC; identity; eID; SCA; electronic signatures; verifiable credentials; offline transactions
Author's Biography
Michael Adams is the founder of Quali-Sign Ltd, a company specialising in mobile apps for electronic identification and strong customer authentication. Michael has participated in the UK and Berlin Group Open Banking forums and the EU/UK Forums on Electronic Identification. He has also provided consultancy services to the European eIDAS enabled i-banking project.
Luca Boldrin investigates innovation trends and manages research initiatives for InfoCert, the EU's largest qualified trust service provider. His specialist areas are trust services, identity management, distributed ledgers and security. He has been involved as a subject expert in many digital transformation projects, both at national and international levels, and regularly takes part in standardisation initiatives in his areas of expertise. He is a member of the EU Blockchain Observatory Expert Group.
Ralf Ohlhausen is Business Development Director at PPRO Financial and a member of the European Central Bank's Euro Retail Payments Board, where he represents the interests of the Electronic Money Association.
Eric Wagner is responsible for the compliance advanced analytics platform and services at Erste Group Bank AG. Eric is also an active member of various national and international expert and working groups, in such areas as financial crime, electronic IDs and know-your-customer compliance, advanced analytics, Zand technologies such as Big Data, artificial intelligence/ machine learning, network analytics, natural language processing, distributed ledger technologies and quantum computing.
Citation
Adams, Michael, Boldrin, Luca, Ohlhausen, Ralf and Wagner, Eric (2021, September 1). An integrated approach for electronic identification and central bank digital currencies. In the Journal of Payments Strategy & Systems, Volume 15, Issue 3.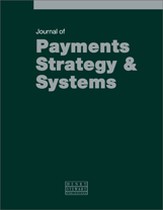 © Henry Stewart
Publications LLP