Practice paper
Using a control tower approach to drive visibility, aid planning and improve supply chain reliability
Journal of Supply Chain Management, Logistics and Procurement, 4 (1), 70-78 (2021)
Abstract
As the transportation management solutions (TMS) market continues to grow, a control tower approach to TMS is emerging as a way to drive even more visibility into logistics and supply chain management processes. With transparency and access to real-time data provided by a TMS, shippers can develop smarter strategies, make quicker decisions and stay ahead of trends to ensure on-time delivery and meet operational goals. With vaccines going into arms, it is time to look toward the post-pandemic world and how TMS and the control tower approach fit into the future of the logistics and supply chain industry. This paper sets out many of the processes and practices that emerged to keep goods moving during the COVID-19 pandemic are likely here to stay. For example, consumers will continue to expect seamless transparency in shipping operations, freight transit and delivery. Having visibility through a TMS and the control tower approach can help shippers take action in a world forever changed by the pandemic. They can use the data and insight gained from a TMS to improve performance throughout the supply chain and identify opportunities to reduce costs. Shippers can undertake network optimisation studies to develop Plan B scenarios to get shipments to destinations around the world. They can find alternatives to congested ports to move product more quickly. In addition, shippers can leverage transloading service providers with TMS and control tower capabilities to find faster ways to transport products when disruptions occur — and have 24/7 visibility to their products to the very last mile.
Keywords: transportation management solutions (TMS); logistics; supply chain management processes; post-pandemic; control tower approach; COVID-19; network optimisation studies
Author's Biography
Charlie Midkiff has been with Odyssey for 17 years and has more than 35 years' experience in manufacturing, supply chain planning, analysis and management. In his current role, he is responsible for global oversight of Odyssey's Managed Logistics Services business, which includes consulting and optimisation services, analytics, transactional planning, freight payment and procurement. Prior to his current role, he was a vice president of NA Client Services. Before joining Odyssey, Charlie worked with a number of market leaders, including Union Carbide, EQUATE and Dow Chemical. He has led supply chain network analysis, cost reduction planning and work process optimisation for major industry segments. As a supply chain manager for EQUATE, he was responsible for designing and implementing the work processes that enabled day-to-day shipments to Europe, the Far East and Middle East. In that position, he also assumed the role of SAP subject matter expert for sales and distribution. Charlie holds a BSc in chemical engineering from West Virginia Institute of Technology.
Citation
Midkiff, Charlie (2021, September 1). Using a control tower approach to drive visibility, aid planning and improve supply chain reliability. In the Journal of Supply Chain Management, Logistics and Procurement, Volume 4, Issue 1.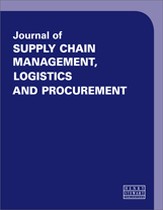 © Henry Stewart
Publications LLP