Practice paper
COVID-19 and the economic implications for office occupiers
Corporate Real Estate Journal, 10 (3), 310-321 (2021)
Abstract
The COVID-19 pandemic has been a severe shock to the world economy and the renewed surges in late 2020 and early 2021 have been an unwelcome development. Nonetheless, the prospect of mass vaccination has opened up the possibility of a return to some kind of social and economic normality in the second half of the year. This paper focuses on economic prospects, both in the UK and elsewhere, and what it means for office occupiers. When the restrictions associated with the pandemic are eased and then eventually removed, there are several reasons to be optimistic about the prospects for economic recovery. Households have built up considerable savings over the last year as their incomes have been supported by governments and their spending plans have been thwarted. This is likely to lead to a rush in spending on travel and leisure services when the opportunity arises. Governments also appear committed to providing continued support for the economy for the time being. Both of these factors bode well for an economic recovery and a recovery in labour demand, including demand from office-based sectors. This is in stark contrast to the aftermath of the global financial crisis (GFC). It may turn out that the lasting impact of the crisis on real estate come not from any lingering effects on the economy but from some of the rather less expected consequences. Chief among these for office occupiers is the potential for a structural shift towards more working from home even when it is safe for employees to return to the office. Working from home versus working in the office is not a clear-cut decision and a hybrid model is likely to emerge that sees some but not all days spent working from home. There are also complications in realising the potential occupational cost savings from having more working from home. The overall result will be that a switch to more working from home will certainly have an impact, but it might not be the devastating impact on the office market that some expect. It will, nevertheless, be a topic of debate for many years to come.
Keywords: COVID-19; economy; recovery; outlook; office; work from home; inflation; interest rates
Author's Biography
Neil Blake is global head of forecasting and analytics at CBRE. His responsibilities include developing CBRE's globally consistent economic and real estate view. He also leads on the development of CBRE's real estate performance outlook in EMEA as well as being closely involved with the co-ordination of CBRE's view on global real estate investment performance. An economist by background, with over 30 years' experience in economic modelling and forecasting, Neil joined CBRE from Oxford Economics, the economic forecasting consultancy, in 2012. At Oxford Economics, he was director of economic analysis and had primary responsibility for the analysis of international cities and regional services, commercial property, housing and retail markets, as well as global macroeconomic and financial sector analysis. Prior to joining Oxford Economics in 2008, Neil was a founding director of Business Strategies Limited, which became part of Experian in 2002. Neil has extensive knowledge of economic modelling and forecasting particularly with regard to real estate-related applications. These include modelling international property returns for leading investors, assessing the property market impact of a Eurozone breakup, work for the Barker Review on the economic effects of restrictions on housing supply, work for the European Commission on the cause of bubbles in the housing market, the RICS City Office Model, 'How Much Space?' and 'Retail Voids' for the BCSC and the IPF Research Foundation's project on 'Property and Inflation', interest rates in the long term and the impact on property pricing, contributing to the development of an investment strategy for major investors as well as modelling the link between economic development and the demand for commercial and residential space in the Middle East. Neil is a member of a number of industry bodies and a frequent speaker at industry events as well as being a regular media spokesman for CBRE.
Citation
Blake, Neil (2021, March 1). COVID-19 and the economic implications for office occupiers. In the Corporate Real Estate Journal, Volume 10, Issue 3.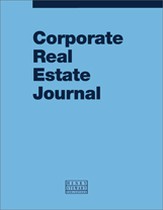 © Henry Stewart
Publications LLP